Quality Cabinet Solutions at a Great Price
Krafstman Cabinet From Chupp Custom Cabinetry
Looking for a top-quality, affordable kitchen cabinet line? Kraftsman Cabinetry may be the perfect choice for you! This brand offers cabinets that are high-quality without the high price tag of custom options. In addition, Kraftsman Cabinetry comes in many different styles and layouts to fit your specific needs. Here at Chupp Custom Cabinetry, we are proud to offer Kraftsman cabinetry, cabinet modification, and installation services to our clients in Circleville, Ohio. Contact us today to learn more about this great line of cabinets and why we are the best Krafstman Cabinetry installer around!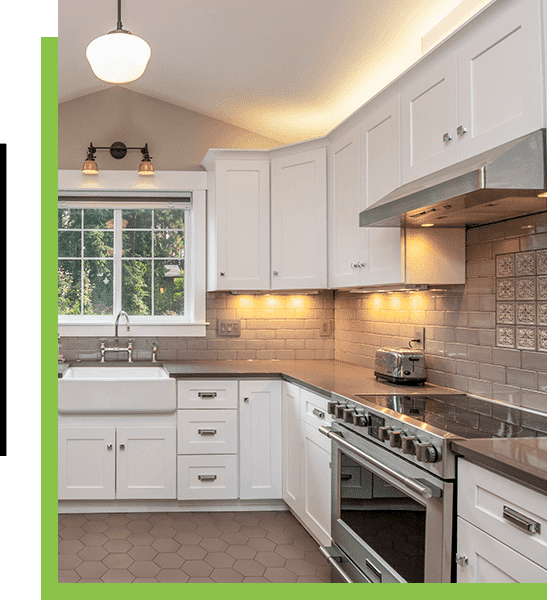 Kraftsman Cabinet Features
If you are looking for a trusted and reliable cabinet brand, look no further than Kraftsman Cabinets. Here are some of the main features of choosing Kraftsman Cabinetry from our team at Chupp Custom Cabinetry.
Solid wood face frame construction
Cabinet boxes built with ½" plywood for lasting durability (includes the sides, tops, and bottoms)
All cabinets come standard with ¾" plywood shelving.
Cabinets include soft-close under-mount drawer glides and hinges standard
Full overlay design
Butt-style doors which eliminate the center stile and allow for easier use
All Lazy Susans come standard with stainless steel interior baskets
Sturdy hardwood dovetail drawer boxes
Contact our team of cabinetry professionals to get more information about Kraftsman Cabinets and their amazing features.
Kraftsman Cabinetry Options
The cabinets that we carry from Kraftsman Cabinetry come in several different varieties to choose from. Here is a list of the different types of cabinet plans to choose from and what kitchen design styles they work best with.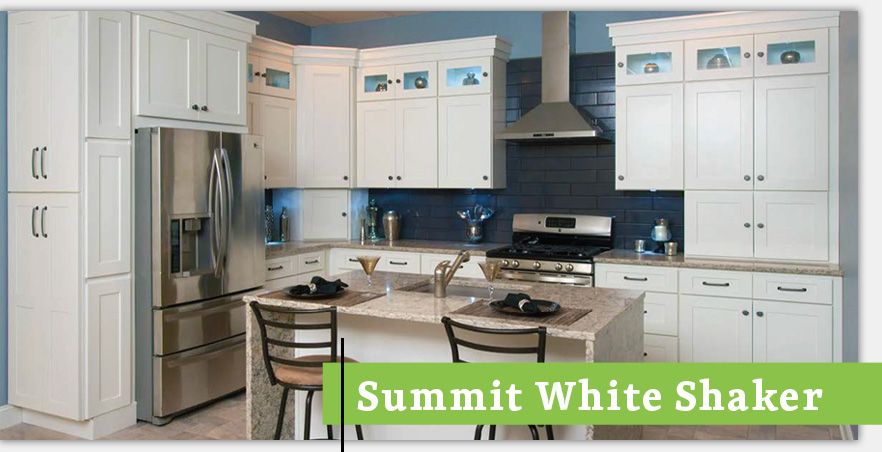 Summit White Shaker
White painted wood cabinets with shaker-style doors. This style goes great with modest, contemporary, and classic designs.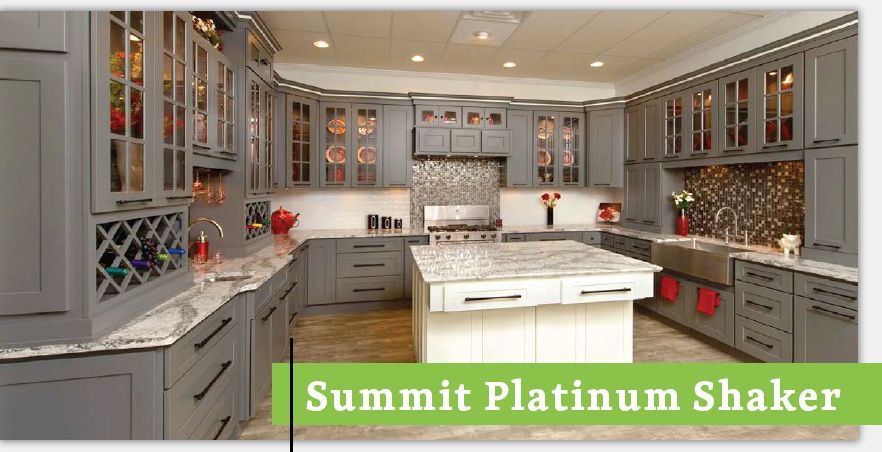 Summit Platinum Shaker
Steel-grey painted wood cabinets with a shaker design and butt-style doors. Perfect for neutral, modern-looking kitchen cabinetry.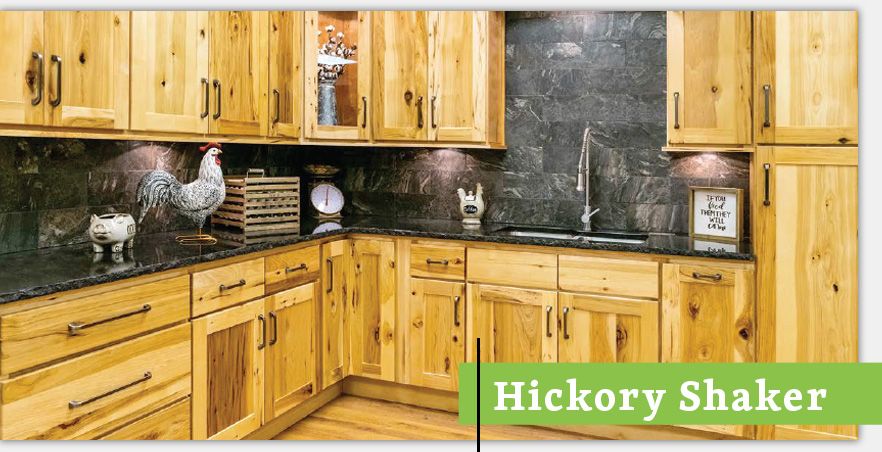 Hickory Shaker
Unpainted, unstained American Hickory cabinets with shaker-style doors. Great for rustic, country-style kitchens.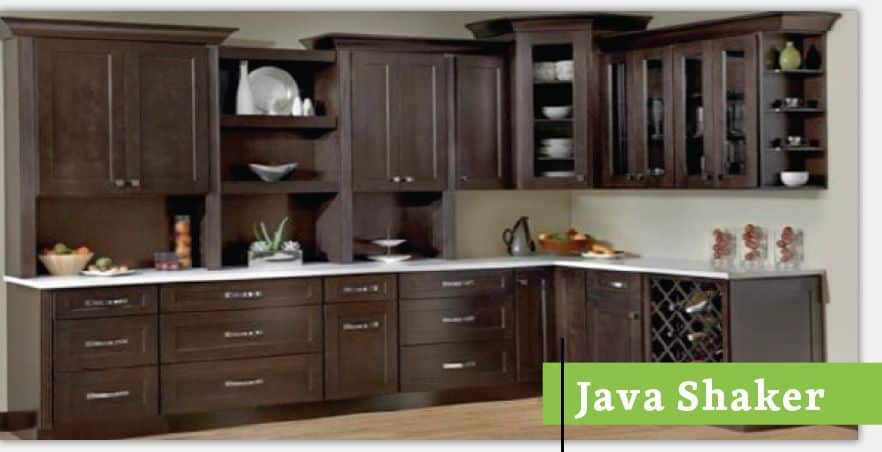 Java Shaker
Dark brown solid maple and birch with recessed-panel shaker doors. A classic look that goes great with both contemporary and modern designs.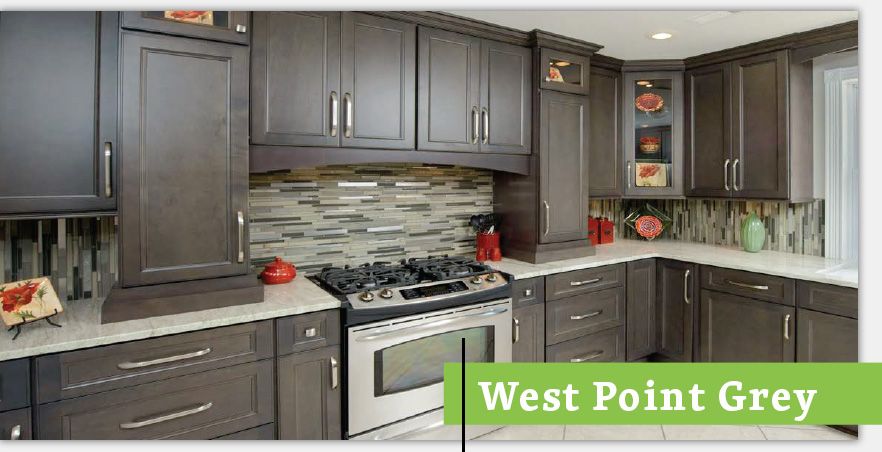 West Point Grey
Rustic grey stained solid maple and birch wood cabinets featuring flat panel doors. These cabinets are a trendy, decorative option, perfect for neo-classical kitchens.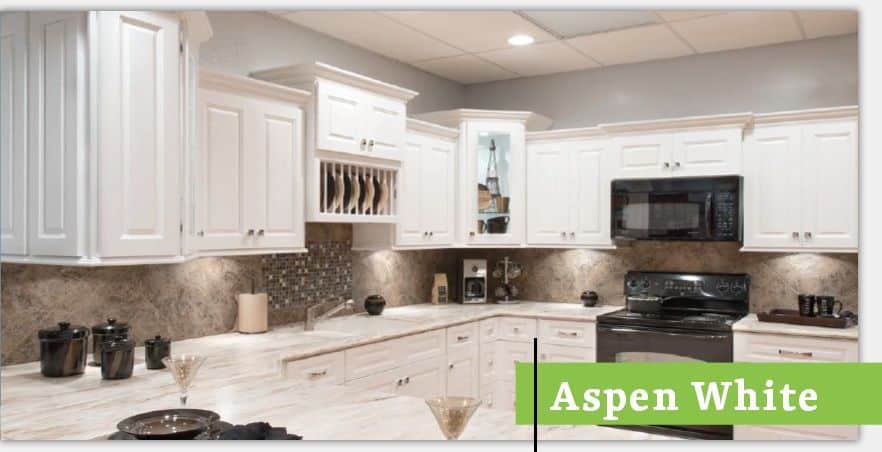 Aspen White
Solid wood painted white with raised panel doors. This collection looks great in cool and classy kitchens.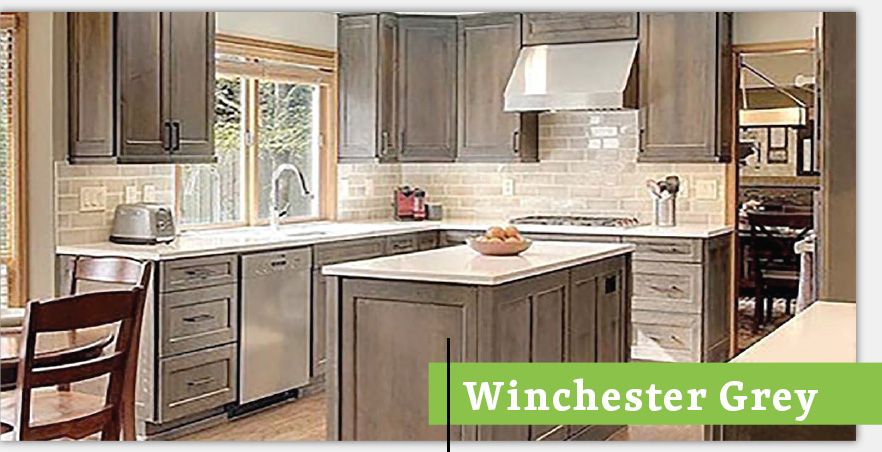 Winchester Grey
Stained maple and birch cabinets featuring a solid face frame and flat panel doors with a decorative edge. Great for trendy, shabby chic kitchens.
Why Choose Chupp Custom Cabinetry?
At Chupp, we have years of experience in the industry and can find the perfect custom or pre-fabricated design for your kitchen cabinets based on your interests and needs. Our experts will find and order you an amazing cabinet plan that fits all these criteria, then modify them to fit your design. Plus, we can even help with the installation process, too, to ensure that everything is aligned just right.
When it comes to kitchen cabinets in Ohio, rely on us. With our quality workmanship and attention to detail, know that your kitchen cabinet upgrade is in good hands! Contact us today at Chupp Custom Cabinetry, your local Kraftsman Cabinetry installer in Circleville.